All-time favourite US classics
What's so special about our American pasta bowls?
The world of American Pasta
Our Condeli tip
… add a dash of chili for
tough boys and girls.
A diverse range of products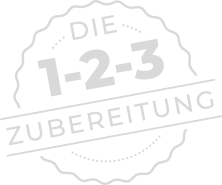 Remove sleeve, prick foil several times with a fork.

Heat bowl in the microwave at 800 watts for about 3-4 minutes.
Leave to stand for 1 minute. Peel off the foil, stir, serve and enjoy.
Net weight
350g
Primary packaging
PP-Bowl
Secondary packaging
Display carton
Units / carton
6 units
12 units
Cartons / palette
80 cartons
48 cartons
Remaining shelf life
40 / 21 days