Why choose our asian cuisine?
Asian cuisine is the latest trend in food retailing
Asian cuisine -
A top trend
Explore the colourful diversity of asian cuisine with Condeli.

Asian cuisine: the "basics".
Sweet & sour (basmati rice): A fruity rice dish with a pleasantly acidic note on a sweet base. Carrots, red peppers and sweet corn give this dish both: crunch and colour. The flavour is nicely rounded off with the characteristic 5-spice-seasoning.
Bami goreng (noodles): An Indonesian wok dish with chicken and noodles. Served with a colourful mix of peas and red peppers, perfectly complemented by a shiny brown sauce.
Nasi goreng (basmati rice): Indonesian fried rice with chicken. Garlic, ginger, chilli and soy sauce add extra zest. The perfectly balanced combination of flavours and attractive appearance make this rice dish a highlight for everyone.
Butter chicken (basmati rice): A dish from the Indian subcontinent containing juicy marinated chicken and rice. The exquisitely seasoned tomato sauce typically contains cashew nuts, carrots, garlic and cream. Spices, such as coriander and ginger and well-known spice blends, such as garam masala and curry give the dish its characteristic colour and unmistakable flavour.
Chicken noodles mah mee (noodles): Chinese noodle dish with fried chicken, vegetables and black fungus. A hint of spicy curry with the distinctive taste of lemongrass, rounded off with cloves, peanuts and soy sauce.
Chicken satay (basmati rice): The highlight of this juicy chicken satay dish from South East Asia is the creamy peanut sauce, which harmonises perfectly with a hint of honey. Soy sauce, coconut milk and curry paste provide the perfect finish.
Our Condeli tip
Asia bowls: A must-have for every
ASIA promotional week.
A diverse range of products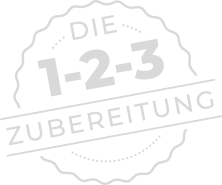 Remove sleeve, prick foil several times with a fork.

Heat bowl in the microwave at 800 watts for about 3-4 minutes.
Leave to stand for 1 minute. Peel off the foil, stir, serve and enjoy.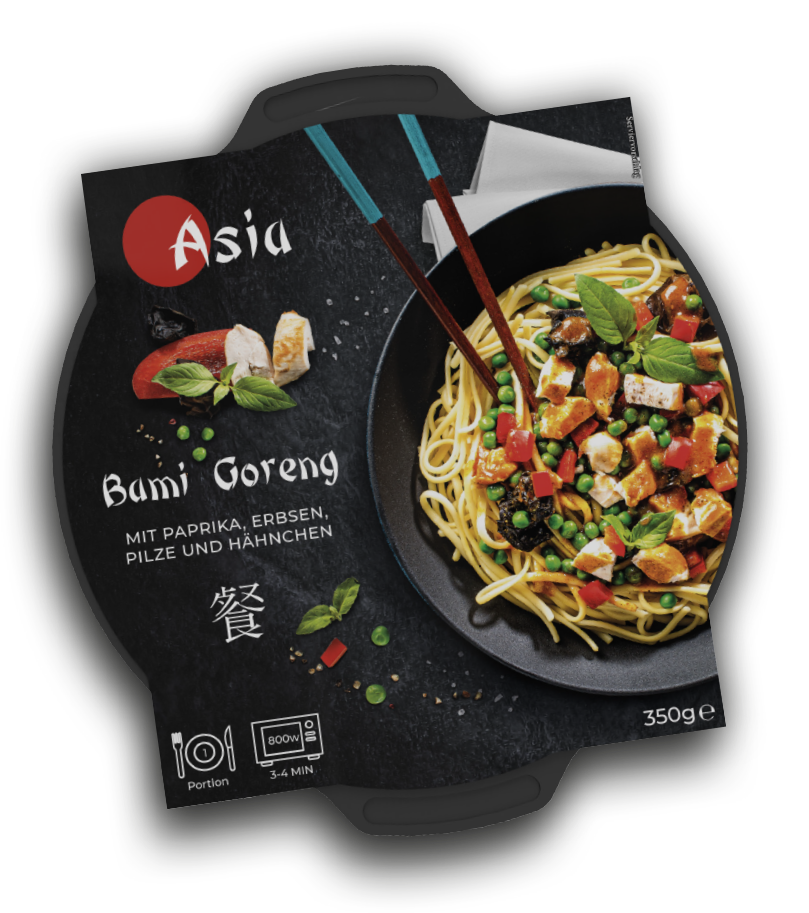 Net weight
350g
Primary packaging
PP-Bowl
Secondary packaging
Display carton
Units / carton
6 units
12 units
Cartons / palette
80 cartons
48 cartons
Remaining shelf life
40 / 21 days